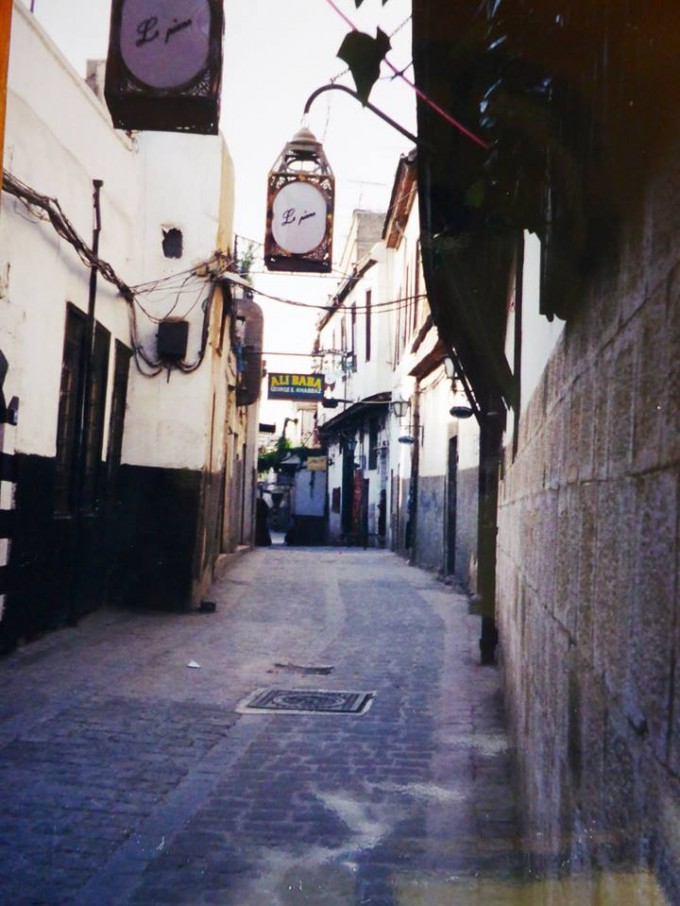 "The Street called Straight" in Damascus as the Book of Acts calls it, is the place where the Apostle Paul received his sight at the house God told the prophet Ananias to go to. He laid hands on Saul of Tarsus, scales fell from his eyes, and he was filled with the Holy Spirit and then baptised.
I was in Syria ministering years ago and had the opportunity to go to the street called straight, and visit this house. I had a powerful spiritual experience with the Holy Spirit there and felt a strong anointing. In the guest register at the house I wrote, "Lord, raise up again apostles in this nation like the Apostle Paul."
I ministered in both Damascus and a couple hundred miles up north in Lattakia (Laodicea) where there has been much fighting lately. I met such precious believers there. My meetings in Damscus where clandestine with an underground church group. In Lattakia it was with a Spirit-filled Baptist church. The Holy Spirit wonderfully moved in these meetings strengthening and encouraging the believers.
I would really love to go back there. It is so sad what has happened in Syria. I know these believer are holding on, and fervently praying for God to turn things around in the nation.
Syria is an ancient nation. Damascus is one of the oldest cities – over 7,000 years old, next to Jericho, West Bank and Erbil, Iraq, which are also 2 cities where I have ministered. You can see in a couple pics ancient church ruins over 1500 years old.
There were strong churches in Syria in the first century. Antioch was one of the premier ones, and the apostolic base for Apostle Paul.
If the Lord would speak to my heart to go and open the door, I surely would still travel to Damascus to have an opportunity to "strengthen that which remains" – to encourage the church of the Lord Jesus Christ there doing there best to be a presence for the King in that worn-torn nation.