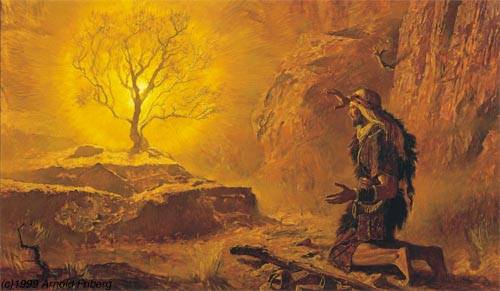 YAHWEH SAID TO MOSES in Exodus 3:12 "Now go……" But Moses said "O Lord, please send somebody else to do it." (vs13)
This is the essence of the APOSTOLIC which is a transliteration of the Greek word that just simply means "SENT ONE."
Sometimes a sent one may argue and negotiate with the Lord like Moses, but ultimately when he or she obeys, that simple act of obedience and submission to the Sender, to be willing to represent Him in what He has planned in the earth, will cause Yahweh's deliverance, protection, power, provision, prosperity and glory to be manifested.
Just read on the rest of the story in Exodus and see the Hebrews deliverance from Egypt with supernatural signs and wonders, leaving Egypt laden down with its silver and gold.
When a person is called by God for His purpose and is willing to become a "SENT ONE", heaven will back up the apostolic mission of its commissioned ambassador.