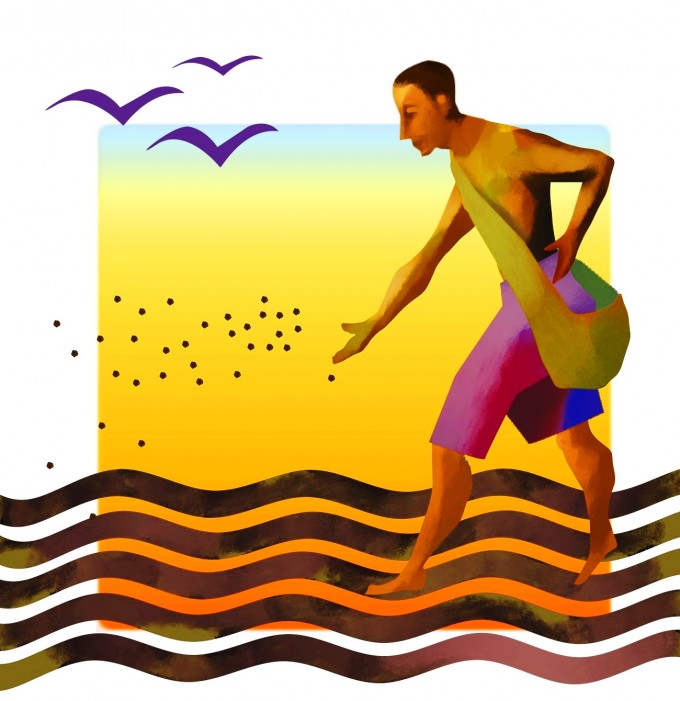 APOSTOLIC REVELATION MUST BE SOWN ON GOOD SOIL IF IT IS GOING TO PRODUCE LASTING KINGDOM MANIFESTATION
"The one who received the seed that fell on rocky places is the man who hears the word and at once receives it with joy. But since he has no root, he lasts only a short time. When trouble or persecution comes because of the word, he quickly falls away." Mt. 13:21,22 NIV
I believe the New Apostolic Reformation movement is a mandate from heaven to upgrade God's leaders and church to a new place whereby they are equipped to more powerfully advance the Kingdom of God in the earth.
But I have seen over the years that the different conditions of the soil of the garden of one's heart will determine how fruitful the word or revelation of present truth they receive concerning this mandate will be.
The Parable of the Sower is an excellent example of how the sowing of present truth will reap different results. I have seen a number of leaders receive it at first with joy, but then do not have the courage to stand for what they have believed and fall away when some persecution or trouble comes.
There was no root for the revelation to grow and become fruitful in and through their lives. They got excited for a short time and then fell back to the comfortable old. But thank God for those with good soil who hear and understand and produce 100, 60, or 30 times what was sown!