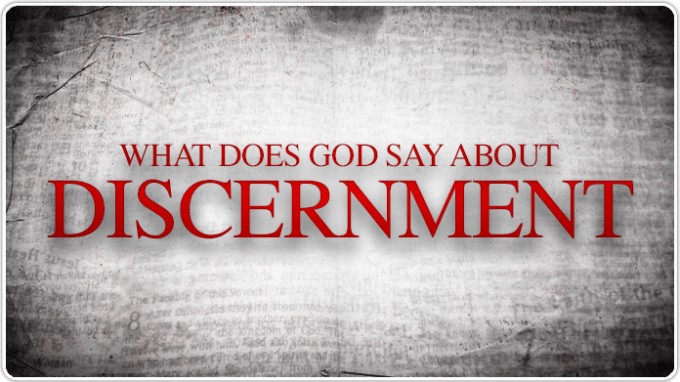 "Do not quench the Spirit; do not despise prophetic utterances. But examine (TEST) everything carefully; hold fast to that which is good."
1 Thessalonians 5:19-21
These are some questions to ask yourself concerning a new word from the Lord, a new revelation, a new spiritual experience, etc.you believe you have received:
1. HOW DOES IT AFFECT YOUR RELATIONSHIP TO GOD?
How does it affect your concept of God – your relationship to God? And your attitude toward Him? Does it glorfy and magnify Him? If it veils His glory or makes Him appear less wonderful and majestic, then it may be from the flesh or even a deceiving spirit. So one must ask: What has it done to my relationship with God the Father? Has it made me love Him more or detracted from it?
2. HOW HAS IT AFFECTED MY ATTITUDE TOWARD JESUS AS LORD AND CHRIST?
Jesus is the only way for salvation. He must be the center therefore of all true doctrine, acceptable practice, and genuine spiritual experience.
3. HOW DOES IT AFFECT MY ATTITUDE TOWARD HOLY SCRIPTURE?
Do I place a "prophetic word" or "spiritual experience" above chapter and verse of Scripture? Or will it pass the test of Scripture? Every new revelation or spiritual experience should influence my heart for a greater hunger for God's Word.
4. DOES THIS REVELATION, PROPHETIC WORD, SPIRITUAL EXPERIENCE BRING ABOUT A GREATER HUMILITY IN MY LIFE, OR MORE RELIGIOUS PRIDE?
5. HOW DOES IT AFFECT MY ATTITUDE AND RELATIONSHIP WITH FELLOW BELIEVERS?
Does it produce haughtiness? Or exclusiveness and a critical fault finding spirit? That can create a dangerous state of mind. Every revelation, prophetic word, spiritual experience must deepen our love for the brethern.
6. HOW DOES IT AFFECT MY ATTITUDE TOWARD SIN?
Does it produce a deeper maturing spiritual walk with God, or carnality and possibly even idolatry? Does it cause you to hate what God hates and love what God loves?
7. HOW DOES IT AFFECT YOUR ATTITUDE TOWARD THE WORLD?
God so loved the world that He gave His Son for it. How does it affect your attitude toward the lost? Does it produce in you a greater desire to share your faith with unbelievers? Does it create a greater passion and love to see the unbeliever come to Christ? Or does it cause you to become more self-centered and less interested in the lost that Jesus died for?
These are some very important TEST QUESTIONS to ask yourself concerning any new revelation, prophetic word or spiritual experience you have received.
The Apostle Paul said to examine and test everything. It is your responsibility to do so. Your spiritual life may depend on it.